Posts for: May, 2019
By Lee V. Farkas, DDS
May 18, 2019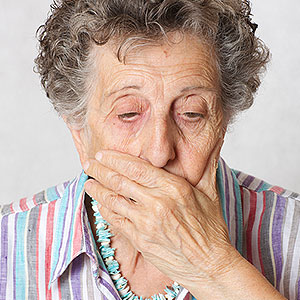 Tooth loss is a problem that affects many seniors—and since May is Older Americans Month, this is a good time to talk about it. Did you know that more than a quarter of adults over age 75 have lost all of their natural teeth? This not only affects their quality of life but poses a significant health risk.
According to a study in The Journal of Prosthodontics, significant tooth loss is associated with increased risk for malnutrition—and also for obesity. If this seems like a contradiction, consider that when you have few or no teeth, it's much easier to eat soft, starchy foods of little nutritional value than it is to eat nutritious fresh fruits and vegetables. If all of your teeth are missing, it's especially critical to replace them as soon as possible.
There are several ways to replace a full set of missing teeth, including removable dentures, overdentures, and fixed dentures:
Removable dentures are the classic replacement teeth that you put in during the day and take out at night. (However, if you suffer from sleep apnea, research has found that keeping dentures in at night may help keep the airway open, so if you have this condition, be sure to mention it to your doctor and dentist it). Dentures have come a long way in terms of how convincing they look, but they still have some disadvantages: For one thing, they take some getting used to—particularly while eating. Also, wearing removable dentures can slowly wear away the bone that they rest on.  As that bone gradually shrinks over time, the dentures cease to fit well and require periodic adjustment (re-lining) or a remake.
Overdentures are removable dentures that attach onto a few strategically placed dental implants, which are small titanium posts placed in the bone beneath your gums. Strong and secure, implants prevent the denture from slipping when you wear it. Implants also slow the rate of bone loss mentioned above, which should allow the denture to fit better over a longer period of time. The ability to maintain hygiene is easier because you can remove them for cleaning.
Fixed implant-supported dentures are designed to stay in your mouth all the time, and are the closest thing to having your natural teeth back. An entire row of fixed (non-removable) replacement teeth can usually be held in place by 4-6 dental implants. Dental implant surgery is an in-office procedure performed with the type of anesthesia that's right for you. After implants have been placed and have integrated with your jaw bone—generally after a few months—you can enjoy all of your favorite foods again without worry or embarrassment.
If you would like more information about tooth-replacement options, please contact us or schedule an appointment for a consultation. You can also learn more by reading the Dear Doctor magazine articles "Overdentures & Fixed Dentures" and "Removable Full Dentures."
By Lee V. Farkas, DDS
May 08, 2019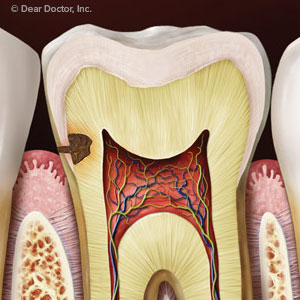 Tooth decay is one of the world's most prevalent diseases — and one of the most preventable. We've known the primary prevention recipe for decades: brushing and flossing daily, and dental cleanings and checkups at least twice a year.
But consistent oral hygiene isn't enough — you should also pay attention to your overall health, diet and lifestyle habits. Each of these areas in their own way can contribute to abnormally high mouth acid, which can soften enamel and open the door to tooth decay.
Lower saliva production is one such problem that can arise due to issues with your health. Among its many properties, saliva neutralizes acid and helps maintain the mouth's optimum neutral pH level. But some health conditions or medications can reduce saliva flow: less saliva means less neutralization and chronic acidity.
You can also inhibit saliva flow with one particular lifestyle habit — smoking. Tobacco smoke can damage salivary glands. Nicotine, tobacco's active ingredient, constricts blood vessels, leading to fewer antibodies delivered by the blood stream to mouth tissues to fight disease.
A diet heavy on acidic foods and beverages can also increase mouth acidity. It's not only what you're eating or drinking — it's also how often. If you're constantly snacking or sipping on something acidic, saliva doesn't have a chance to complete the neutralizing process.
In addition to your daily oral hygiene practice, you should also make changes in these other areas to further lower your risk of tooth decay. If you're taking medications that cause dry mouth, see if your doctor can prescribe a different one or try using products that stimulate saliva. Quit smoking, of course, as much for your mouth as for the rest of your health.
On the dietary front, reduce your intake of acidic foods and beverages, especially sodas, energy or sports drinks. If you've counted on the latter for hydration, switch to water instead. And limit acidic foods to mealtime rather than throughout the day.
It's all about maintaining a healthy pH level in your mouth. Doing so along with good oral hygiene will help you better avoid destructive tooth decay.
If you would like more information on preventing tooth decay, please contact us or schedule an appointment for a consultation. You can also learn more about this topic by reading the Dear Doctor magazine article "Tooth Decay: How to Assess Your Risk."